About Us
Hanke Trucking, Inc. was founded in 1985 and is a premier full-service transportation company with coverage throughout the Midwest. Hanke maintains its headquarters in Slinger, WI and has terminal offices in La Crosse, Reedsburg and Waupaca, WI. Hanke has a diversified portfolio of transportation services that include end-dump, flat-bed, and pneumatic tank services, as well as barge and rail trans-loading. In addition, Hanke runs a quarry in Mayville, WI as well as portable crushing units.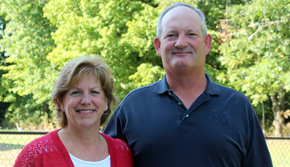 Owners Rick & Norine Hanke
Our Mission
To provide our customers with the most efficient services while maintaining the high standard of safety that our customers and employees have come to expect, create an environment in which our employees can reach their fullest potential, and deliver maximum value for a fair price.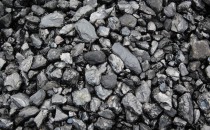 Our President
Richard Hanke has been around trucking his entire life. Since starting Hanke Trucking, Inc. in 1985, it has been his goal to provide a full-service transportation package to our customers.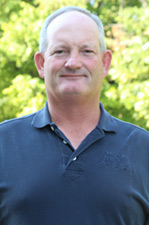 Who We Are
Company President, Richard Hanke, saw the need for a reliable carrier that valued the balance between employee and customer needs. Since then, Hanke Trucking has developed a reputation as a full-service carrier that provides exceptional employee pay and benefits while maintaining excellent customer service and safety.